Stoker Plastic Surgery: David Stoker, MD
4640 Admiralty Way #1000
Marina del Rey, CA 90292
Phone: (310) 300-1779
Monday–Friday: 8:30 a.m.–5 p.m.

Meet Our Team
Men and women researching their plastic surgery options in Los Angeles will be impressed with the knowledgeable, friendly, and cohesive team at Dr. David Stoker's office. Get to know more about their extensive professional backgrounds and learn about what makes each of them invaluable to our patients.
To get to know our staff in person and find out more about how they can help you achieve your goals, request a consultation online or give us a call at (310) 300-1779 to book your appointment.
---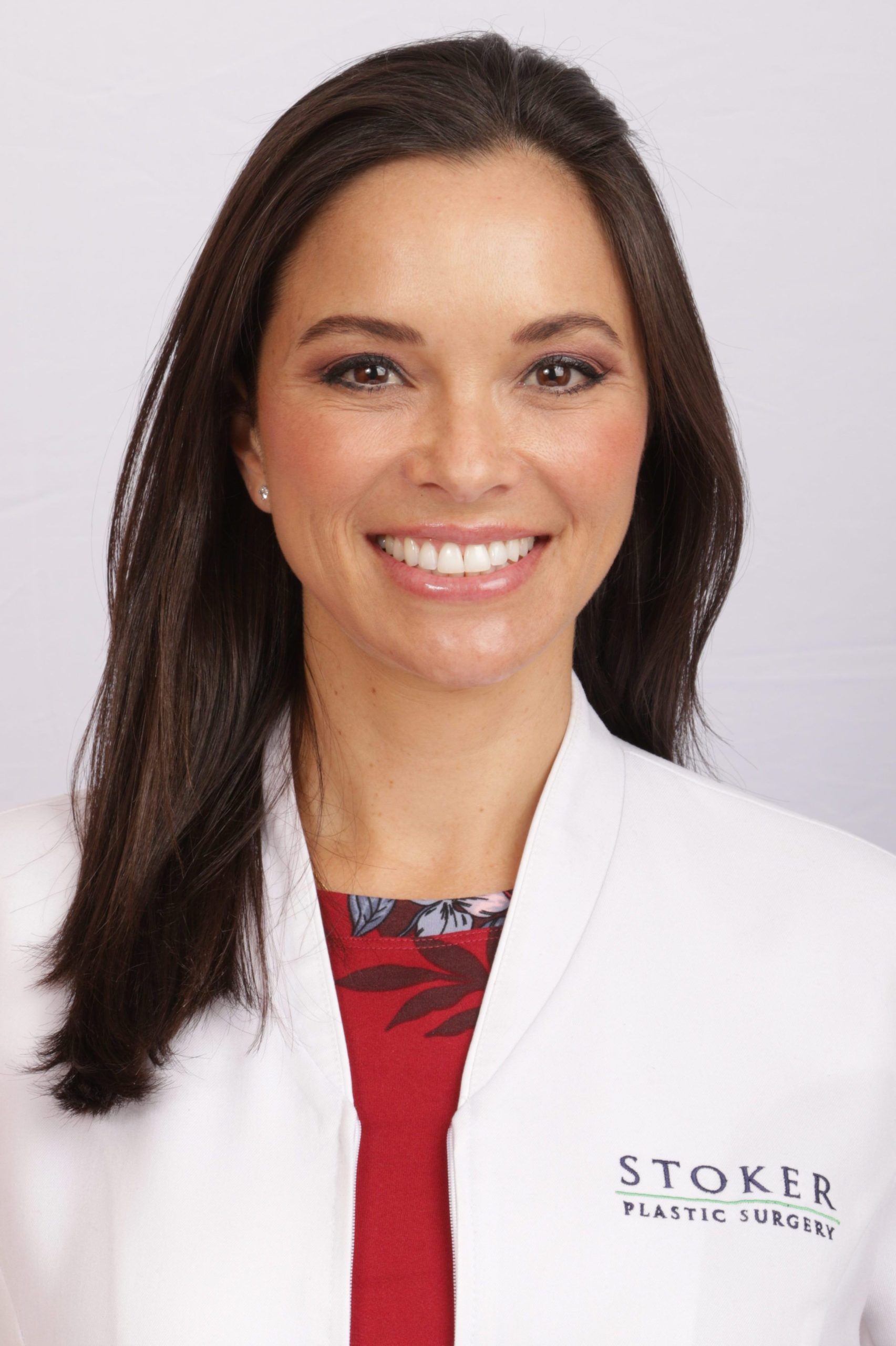 Carla Crespo, MSHS, PA
"Beauty is in the eye of the beholder and the hands of the injector."
I am a California state board certified Physician Assistant and Registered Nurse. I hold a Bachelor of Science in Nursing from San Diego State University and a Master of Science in Physician Assistant Studies from Western University.
With over 15 years of experience in aesthetics, I am an expert at non-surgical body and facial contouring. As a distinguished member of an elite group of injector trainers and speakers for Allergan Aesthetics and Galderma, I have an impeccable track record for delivering the highest desired results with minimal to no downtime. I am also a national speaker, trainer, and advisor for CoolSculpting.
I have been specially trained in clinical dermatology and cosmetic procedures. My precise and thorough skills have gained the respect of patients, staff and others throughout the nation. With advanced knowledge of patient experience and a broad medical background, I can execute the finest and most natural results attainable in our industry. Additionally, being bilingual in Spanish and English has been an invaluable asset that allows my patients to receive the most thorough and compassionate care available.
---
Stacy Wright, RN, Injection and Laser Specialist
"Deep in their roots, all flowers keep the light."
After graduating from Purdue University with my undergraduate degree, I completed my nursing degree at Los Angeles Harbor College. I am now a licensed, registered nurse with over 16 years of experience in cosmetic and plastic surgery. Patients have told me that I have a gentle touch and natural results with treatments including dermal fillers, BOTOX® Cosmetic, Ultherapy®, IPL photofacials, laser hair removal, Laser Genesis, KYBELLA®, chemical peels, and microneedling. Listening to patient concerns and providing expert advice, I customize a plan for each patient to achieve their goals and bolster their confidence. In addition to my extensive experience in the above treatments, I am also certified in CoolSculpting. My keen insight into the needs of patients, along with my exceptional technique, has made me a welcome addition to Stoker Plastic Surgery.
---
Claudia, Senior Patient Care Coordinator
"Be the reason someone smiles today."
I've always had a passion for helping others and knew I wanted to work in the medical industry. In 1993 I began my career in Dermatology and spent 8 years working as a front office administrator and insurance biller. Then I moved into the field of Plastic Surgery, which became my true passion over the past 15 years. Combining my love for aesthetic surgery and patient care, I quickly moved into the position of practice manager and surgery consultant of a thriving practice in Beverly Hills.
As the patient care coordinator at Dr. Stoker's practice, I strive to go above and beyond expectations in order to make every patient's surgical experience life-changing. Seeing our patient's self-confidence shine after their aesthetic transformations brings me the most joy!
---
Danielle, Patient Care Coordinator 
"Beauty is not flawless; it shines even through your flaws."  
I have always had the desire to make people feel their best. At a young age, I would put makeup on my mom and grandma and beg to give them facials, manicures, and pedicures. After getting into the medical field, I became a certified makeup artist doing two things I've always been passionate about; caring for others while making people feel beautiful on the outside and inside. I continued to do make-up part-time on the weekends for weddings and special events until I got into the aesthetics industry, where I found my true calling. The joy I felt watching patients transform like beautiful butterflies brought so much fulfillment to my life. I am so grateful to be part of such a great team here at Stoker Plastic Surgery. Having the opportunity to watch patients find their confidence and care for them every step of the way is an honor and is what gives meaning to my work."
---
Wendy, Practice Manager
"We make ourselves strong and joyful or weak and miserable, but in both instances, the amount of effort is the same."
I started my career in 1992 as a receptionist for the chief of plastic surgery at Cedars-Sinai Medical Center. For more than 20 years, I've worked my way up to practice manager and administrator of our outpatient surgery center. Additionally, I've worked as a medical aesthetician, for which I still hold my California license. It's so exciting to be a part of a growing practice since its inception. I feel honored to work with such a fantastic team of co-workers and under a plastic surgeon who has impeccable skill and devotion to his work and family.
I love living and working by the beach and often boast that my office, which overlooks the marina, has the best view in Los Angeles!
---
Krystal, Director of Nursing
"What I lack in beauty, I make up for in plastic surgery."
I joined the team in April 2014 as a registered nurse. I enjoy working with our patients, preparing them for surgery preoperatively, and caring for them postoperatively. I am a part of the surgical team, providing support to the OR staff during surgical procedures to ensure the best possible outcomes. I make certain our patients have the best experience before, during, and after their procedures.
---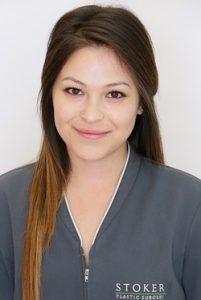 Lorena, Registered Nurse
"She believed she could, so she did"
I joined Stoker Plastic Surgery years ago as a front office administrator. My experience here inspired me to pursue a career in nursing. During my 3 years of nursing school, I continued to work with Dr. Stoker's team in both administrative and clinical roles. The combination of formal education and hands-on learning here with Dr. Stoker helped me get to where I am today. Now that I have graduated from nursing school, I am excited to contribute in my position as a Registered Nurse on our Stoker Plastic Surgery team.
I have a passion for medicine and patient care. I come to work each day equipped with a genuine smile and a positive attitude to make every patient feel comfortable and at ease. One of my favorite parts of the job is comparing before photos to final results. I love seeing the joy on our patients' faces when they've reached their cosmetic goals.
---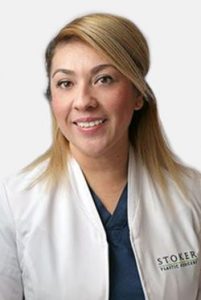 Blanca, Certified Surgical Technician
"Every great dream begins with a dreamer. Always remember you have within you the strength, the patience, and the passion to reach for the stars to change the world."
I am a certified surgical technician who specializes in plastic surgery procedures. After 9 years of growth and experience as first assistant in plastic surgery, I am excited to now be a part of Dr. Stoker's surgical staff.
In addition to having a strong work ethic, I stay abreast of new techniques, equipment, and procedures in this industry. I enjoy using my skills to support Dr. Stoker and our surgical team, and I am vigilant with my co-workers to maintain a sterile, organized, and professional surgery center.
---
Morgan, Certified Surgical Technician
At a young age, I knew I wanted to pursue a career in medicine. After obtaining my bachelor's degree in biology as a scholarship athlete, I discovered my passion for surgery and returned to school to study surgical technology.
Plastic surgery quickly became my favorite specialty. I love seeing the confidence patients gain during their transformative journeys. As a Certified Surgical Technician, I'm excited to be a part of the amazing team at Stoker Plastic Surgery. I'm fortunate to be surrounded by exceptional medical professionals as I continue to expand my knowledge.
---
Kelsey, Medical Assistant
"Kindness is free, so sprinkle that stuff everywhere."
I graduated from Caldwell University with a degree in Criminal Justice and Psychology. I completed my education by obtaining my Master's degree from University of East London as a scholarship athlete. My journey continued when I chose to move to Southern California, where I followed my passion through coaching volleyball and learning from Dr. Stoker's outstanding team.
As a part of the front office administration, my goal is to exceed patient expectations. I strive to create a warm and genuine experience for our clients. I love people, and I look forward to guiding our patients through their interactions with our entire clinical staff.
---
Aubree, Clinical and Recovery Nurse
"Compassion is an action word with no boundaries." – Prince  
I bring professionalism and kindness to my work as a Registered Nurse. I use my understanding of the human body, empathy, and knowledge to deliver the highest levels of patient care. In addition to plastic surgery, I have worked in hospital settings and rehabilitation centers, assisting patients prepare and recuperate from surgery. My breadth of experience allows me to give patients the support they need. My proudest achievement is my active compassion for the patients in my care, and I believe that helping people is my purpose in life. I am pleased to be a part of the Stoker Plastic Surgery team, a group of people who exemplify compassion and care for patients with no boundaries. 
---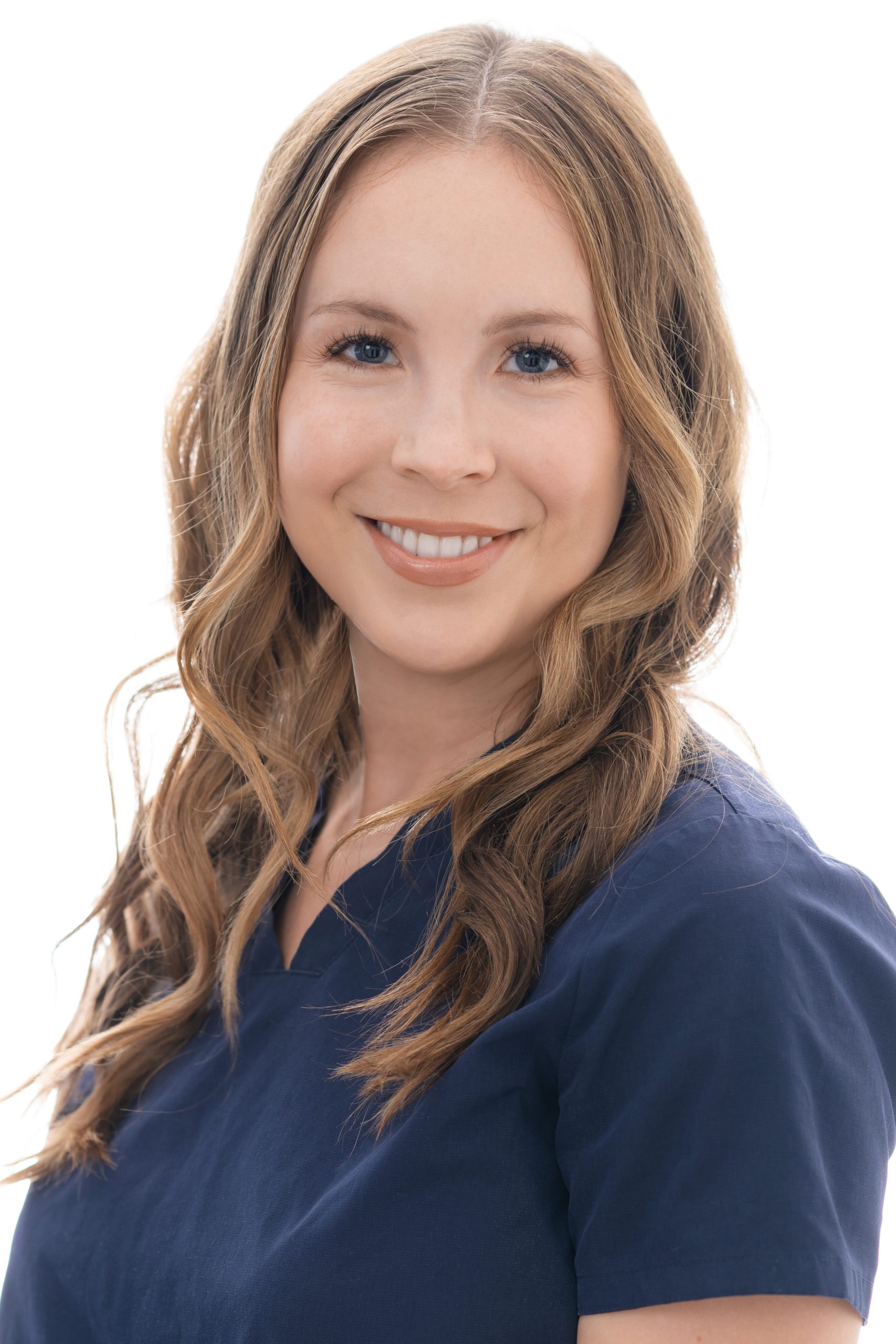 Jordan, Operations Assistant
"Do not set aside your happiness. Do not wait to be happy in the future. The best time to be happy is always now." Roy T. Bennett
I have always had a passion for helping people and making them feel their best inside and out. After earning my associate's degree from Santa Monica College in Cosmetology and getting my Esthetician license, I pursued a freelance hair and makeup career. With my passion for the beauty industry and helping people feel their best, I wanted to enter the medical world and see people's transformation journey.
Being the operations assistant, I strive to make every patient that comes in feel welcomed and appreciated.
Autumn, Front Office Administration
"Beauty is how you feel inside, and it reflects in your eyes."
As the front office coordinator, I'm committed to providing a welcoming and friendly environment for our clients. I take pride in being the first point of contact, ensuring patients feel comfortable and well-informed throughout their experience with us. I love seeing the positive impact our treatments have on our clients, helping them feel more confident and comfortable in their own skin. My goal is to make sure our patients leave feeling happy, satisfied, and excited to return. I'm honored to be a part of this process and look forward to continuing to serve our patients and help them look and feel their best.
---
Tiffany, Front Office Administration
Driven by my passion for beauty, I embarked on a rewarding journey in the medical aesthetics industry as a dedicated patient coordinator at a prestigious medical spa. In this role, I seamlessly blend the realms of aesthetics, patient care, and administrative responsibilities, consistently delivering exceptional experiences at Stoker Plastic Surgery. By forging genuine connections with each patient, I prioritize their individual needs, ensuring the utmost level of service. My goal is to empower individuals, fostering confidence and self-discovery as they embrace their distinctive beauty.