Stoker Plastic Surgery: David Stoker, MD
4640 Admiralty Way #1000
Marina del Rey, CA 90292
Phone: (310) 300-1779
Monday–Friday: 8:30 a.m.–5 p.m.

TV & Print Media
Specializing in plastic surgery for patients throughout greater Los Angeles, Dr. David Stoker makes frequent appearances in the media. Here, browse his television and print appearances to learn more about his personality as well as his unique approach to plastic surgery.
Ready to explore your possibilities with Dr. Stoker? Request a consultation at his Marina del Rey office, or call (310) 300-1779 to book an appointment.
Television Appearances
"Extra"

On this episode of "Extra," Dr. Stoker and his patient Cassandra are profiled regarding surgery to remove unwanted folds of skin on the back. Also known as the "bra line back lift," Dr. Stoker explains that it is essentially a tummy tuck for the back when liposuction alone is inadequate. Cassandra is shown before and after the surgery with beautiful results.
High school sweethearts Jason and Rachel were evaluated by Dr. Stoker for body lift surgery, after losing almost half of their body weight on Extreme Weight Loss. The couple lost their weight together, and agreed that if one didn't qualify for the surgery, then neither one of them would get it. Things took an interesting turn when Dr. Stoker noticed an innocent-looking scar on Rachel's abdomen.
Ryan from Extreme Weight Loss is evaluated by Dr. Stoker for removal of excess skin after losing a significant amount of weight. Ryan, who once played high school football, has an athletic past. Dr. Stoker reveals that this can be a key factor for shedding pounds and recovering from body lift surgery.
Dr. Stoker evaluates Jonathan after he has lost a whopping 245 lbs on Extreme Makeover to see if he is eligible for the skin reduction surgery. Dr. Stoker adds that this is not to be considered cosmetic surgery and that it is a necessary procedure for Jonathan to be able to function normally in day to day life. After Jonathan's evaluation, Dr. Stoker gives him the thumbs up for surgery, deeming him a good candidate.
"The Doctors" on CBS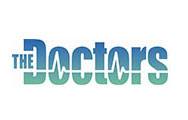 Dr. Stoker explains laser breast lift surgery and how it differs from traditional breast lifts and breast reductions. He demonstrates using digital imaging and live surgery. View the video.
Dr. Stoker explains laser breast lift surgery One week after surgery his patient Meredith shares her perspective and shows off her beautiful results. View the video.
The "Today Show" on NBC
"Mom, would you erase the signs of pregnancy?" Article
Dr. Stoker and his patient, Joanne, were guests on The Today Show at the NBC studios in New York City, where Kathie Lee and Hoda interviewed Dr. Stoker regarding the Mommy Makeover phenomenon and how it is transforming the lives of women throughout the country. It also includes Joanne's touching personal story of her own Mommy Makeover, which included breast augmentation with implants, a tummy tuck (abdominoplasty), and liposculpture with power-assisted liposuction. Click here to learn more.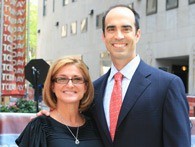 "Dr. Phil"
Are you ready for plastic surgery?
The "Dr. Phil" show invited Dr. Stoker to be their plastic surgery guest on a wide range of cosmetic surgery topics. Dr. Stoker shared his experience and views on breast surgery, liposuction, nose surgery (rhinoplasty) and plastic surgery makeovers.
"The Biggest Loser"
Dr. Stoker completes the transformation of Neil Tejwani, who lost over 200 pounds through diet and exercise on "The Biggest Loser." Dr. Stoker removes over 20 pounds of excess skin with a tummy tuck and upper body lift.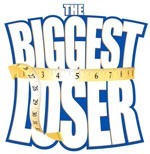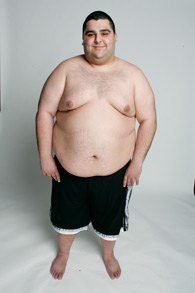 Laura's New Nose on The Learning Channel
This television program on The Learning Channelchronicled Dr. Stoker's patient, Laura, through the process of considering nose reshaping surgery (rhinoplasty), having the surgery with Dr. Stoker, and recovering with a beautiful result. It is Laura's personal story that many prospective rhinoplasty patients will find interesting as they plan for their own nose surgery.
The Discovery Health Channel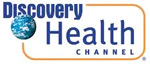 Dr. Stoker performs an abdominoplasty (tummy tuck) and power-assisted liposuction on a mother whose body has changed significantly with pregnancy.
"Modern Beauty"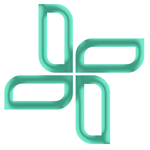 "Modern Beauty" is a Style Network program that features doctors from Arizona, Texas and California who perform cosmetic procedures. Dr. Stoker has made several appearances on the show, discussing and performing procedures for real patients.
Here are some of the episodes he has been featured in:
Episode 1 Style Network:
January 22, 2008 – Marina del Rey, California's Dr. David Stoker performs rhinoplasty on a mother and daughter.
Episode 5 Style Network:
February 28, 2008 – LA based plastic surgeon Dr. David Stoker performs a surgery to remove loose abdominal skin due to massive weight loss.
Episode 6 Style Network:
February 27, 2008– Superstar board certified plastic surgeon Dr. David Stoker discusses liposuction.
The Secret Lives of Women on the Women's Entertainment network
Dr. Stoker featured in a compelling story of Jennifer, a rocket scientist, who is completing her body transformation. Dr. Stoker performs breast augmentation with silicone gel implants and liposculpture with power-assisted liposuction to assist her in this change.
---
Radio
Canadian public radio with Charles Adler
Radio talk show host Charles Adler interviews Dr. David Stoker on one of his specialties, the mommy makeover. Click here to listen to the interview.
Ready to find out what Dr. Stoker can do for you? Request a consultation online or by calling our office at (310) 300-1779.
---
Newspaper Appearances
The New York Times
Is the 'Mom Job' Really Necessary?
"Dr. David A. Stoker, a plastic surgeon in Marina del Rey, Calif., has a surgical cure for the ravages of motherhood. He, like many plastic surgeons nationwide, calls it a 'Mommy Makeover.'"
"'Twenty years ago, a woman did not think she could do something about it and she covered up with discreet clothing,' Dr. Stoker said. 'But now women don't have to go on feeling self-conscious or resentful about their appearance.'"
This New York Times article on the Mommy Makeover addresses reasons for the surging popularity of these combination procedures. This article highlights Dr. Stoker's experience as well as the story of one of his happy patients. It also discusses how the Mommy Makeover is challenging traditional views of women simply accepting physical changes related to aging and pregnancy.
London's Daily Express
The Mummy Job
"Twenty years ago a woman did not think she could do something about it and she covered up," says plastic surgeon Dr David Stoker. "But now women don't have to go on feeling self-conscious or resentful about their appearance."
---
Magazine Appearances
People Magazine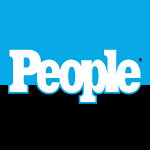 "Biggest Loser's Neil Tejwani Removes Skin for Wedding"
Neil Tejwani, 26, the 6'2″ chemical engineer-turned-fitness consultant who weighed as much as 460 lbs. before he competed on the fourth season of NBC's The Biggest Loser in 2007, had three things to celebrate this Saturday – his wedding to longtime love Stefanie Nigro, his two years of maintaining more than 200 lbs. of weight loss, and the fine figure he cut in his Wilke-Rodriguez tuxedo after skin removal surgery this spring shed another 15 lbs. from his frame.
The New York Times Style Magazine
"THE LIST. A nationwide glossary of experts for all your beauty emergencies."
The New York Times Style Magazine chose Dr. Stoker as one of the top surgeons in the nation for liposuction, with special mention of his skill with Mommy Makeover and breast surgery. The author compiled a list for "beauty emergencies" after reaching a consensus from polling experts including doctors, nutritionists, makeup artists, beauty editors, specialty medical boards and state medical boards.
The New York Times is one of the world's most trusted news publications. Being chosen by the newspaper as one of the nation's top plastic surgeons is an important distinction for Dr. Stoker.
Fit Pregnancy Magazine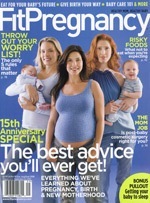 "'Many of my patients are young moms who are doing their best to take care of themselves, but their bodies have gone through some irreversible changes that they find discouraging,' says David Stoker, M.D."
This article highlights Dr. Stoker's skill as a plastic surgeon specializing in the Mommy Makeover, which include breast lifts (mastopexy), tummy tucks (abdominoplasty), and liposculpture with power-assisted liposuction. It discusses the Mommy Makeover as a hot topic in plastic surgery, and helps to inform women of their options after they have recovered from their pregnancies.
Anti-Aging & Cosmetic Surgery Magazine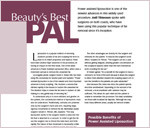 Beauty's Best PAL (Power-Assisted Liposuction)
"Los Angeles plastic surgeon David H. Stoker, MD, has been using PAL exclusively for several years and explains: 'A very gentle way of removing fat, power assisted liposuction is one of the newest and most important advances in body sculpting.'"
Dr. Stoker Discusses Precise Liposuction
"'Everyone has their own concerns about their body,' admits Marina del Rey plastic surgeon Dr. David Stoker. 'It's unusual for someone not to carry a little extra fat in certain places.'"
Glamour Magazine
"RHOBH Star Eden Sassoon's Breast Implants Made Her the Woman She Wanted to Be – but Taking Them Out Was More Powerful"
Real Housewives of Beverly Hills star Eden Sassoon came to Dr. Stoker to remove the breast implants that she's had for more than 20 years. Read more about Eden's road to self-acceptance as a woman in the spotlight and daughter of beauty icon, Vidal Sassoon.