Stoker Plastic Surgery: David Stoker, MD
4640 Admiralty Way #1000
Marina del Rey, CA 90292
Phone: (310) 300-1779
Monday–Friday: 8:30 a.m.–5 p.m.

KYBELLA®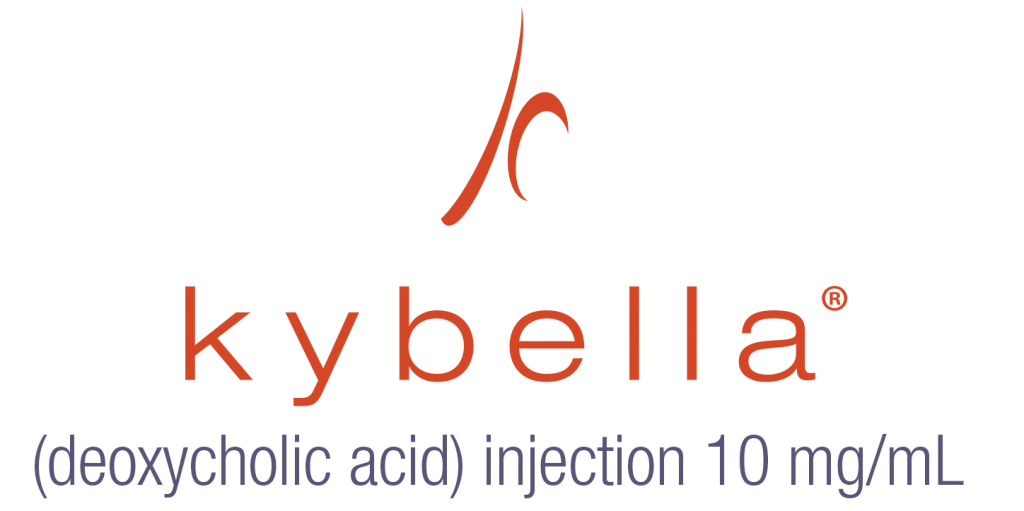 Between social media, FaceTime, and video conferencing, we look at ourselves now more than ever. If you find yourself focusing on a double chin and want to get rid of it, KYBELLA® is the first and only injectable treatment approved by the FDA to minimize moderate to severe sub-mental fullness (double chin). Stoker Aesthetics offers KYBELLA for people from Los Angeles, Santa Monica, and Marina del Rey.
KYBELLA® Double Chin Treatment

Before & After Photos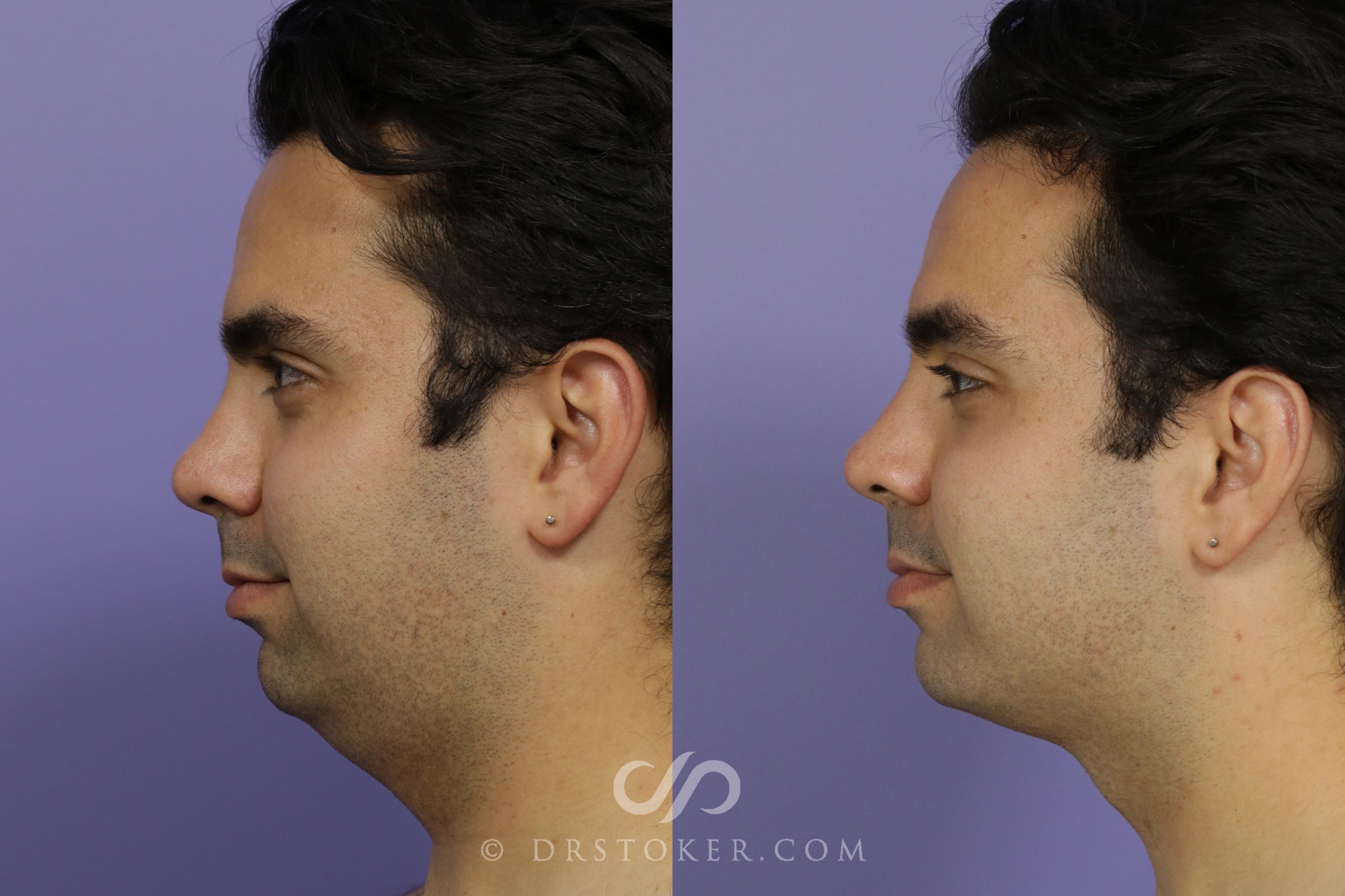 Before & After
Case #1589
This male patient in his late 20's was unhappy with his "double-chin" and undefined jawline. We performed three treatments of Kybella to help reduce excess submental fat and contour his lower face.
Keep in mind that each patient is unique and your results may vary.
How does KYBELLA work?
KYBELLA is formulated from deoxycholic acid, a substance that occurs naturally in the body and aids in the breakdown and absorption of dietary fat. Injecting KYBELLA directly into fat just below the skin's surface breaks down targeted fat cells. Once destroyed, these cells can no longer accumulate fat, and the body naturally flushes them away through the lymphatic system.
Is KYBELLA right for me?
Submental fullness isn't limited to overweight people, although accumulated fat is what causes the appearance of a double chin. In many cases, people are genetically predisposed to have excess fat below the chin. This includes men and women who exercise regularly and eat a healthy diet. Weight gain can also be the reason for a double chin.
If the appearance of a double chin is making you self-conscious, KYBELLA offers a nonsurgical solution. Before KYBELLA's introduction in 2015, patients who wanted to reduce fat below their chins underwent neck liposuction. Liposuction remains an option for men and women who want immediate results and don't mind the downtime involved.
It's important that you have good skin elasticity so that it will "shrink-to-fit" the new contours of your neck after reducing the underlying fat. Patients with loose neck skin or jowls may be better suited for a neck lift to create a more defined chin and jawline.
What happens during a KYBELLA treatment?
After your consultation, we'll create a customized treatment plan that takes into account your cosmetic goals and the extent of fat below the chin. Your provider begins by using a topical anesthetic to help you remain comfortable during the procedure, which involves making a series of injections in a grid pattern.
The appointment typically takes at least 30 minutes. Most patients can return to normal daily activities within 24 to 48 hours, if not the same day.
When will I see KYBELLA results?
The new contours of your neck typically become visible after 2 to 4 treatment sessions, which are spaced about a month apart. Your specific experience may vary. Patients often notice some swelling after the treatment, which can persist for 48 hours to several days. There may also be some bruising and soreness. Once the fat cells have been destroyed, they are gone for good. Fat cells that remain, however, can increase in size, so it's important to maintain a healthy lifestyle.
If you wear turtlenecks or scarves to hide your neck because of a double chin, request a consultation at our Los Angeles practice to learn if KYBELLA is right for you. Or call us at (310) 300-1779 to schedule an appointment.
A Reputation Built on Results
Stacy is the absolute BEST!! Not only does she know what she's doing but is very gentle. She always...
I highly recommend Carla Crespo. I went to her for Botox and I found her very personable, knowledgeable...
I have been getting work done with Stacy for years! She is so sweet and also very talented at the working...
Iam so happy with my results from my surgery. I love my new body . Dr. Stoker is amazing.