Stoker Plastic Surgery: David Stoker, MD
4640 Admiralty Way #1000
Marina del Rey, CA 90292
Phone: (310) 300-1779
Monday–Friday: 8:30 a.m.–5 p.m.

Facelift - Traceless Facelift Before & After Case 257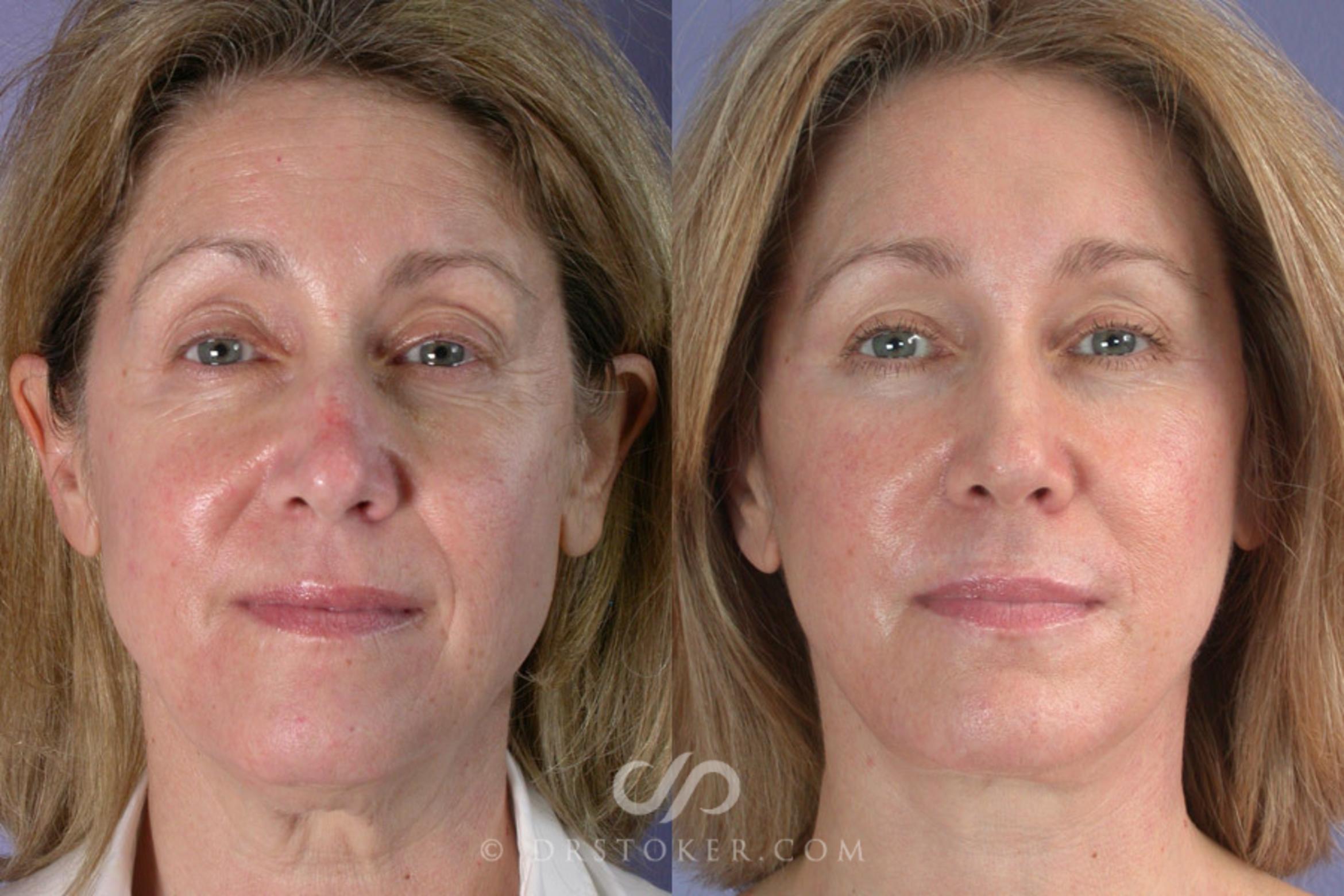 Before & After

This 47-year-old woman was interested in total facial rejuvenation. Concerned about the look of her brow, eyes, lower face, lips, and skin tone, she decided to look for a Los Angeles plastic surgery center that staffed skilled surgeons experienced at performing multiple facial surgeries. After some research, she decided to schedule a consultation at Dr. Stoker's practice.
When she came in for her consultation, she discussed her concerns with her surgeon and asked him what he recommended for her. Since she had multiple concerns and would need multiple surgeries to address them, her surgeon recommended that she combine some of the procedures to minimize her recovery downtime. He would perform the surgical procedures, the facelift, eyelid surgery, and brow lift together, and once she recovered from surgery, he would perform the lip augmentation and carbon dioxide laser skin resurfacing.
This patient was given time to recover from her eyelid surgery, facelift, brow lift, and non-surgical procedures before these "after" photos were taken. As can be seen in the photos, she looks dramatically younger and very refreshed. The skin along her jowls and jaw has been smoothed and tightened and her eyes appear more alert and open. She was very pleased with the results of her procedures and was happy she had decided to come to Dr. Stoker's practice.
*Keep in mind that each patient is unique and your results may vary.