Stoker Plastic Surgery: David Stoker, MD
4640 Admiralty Way #1000
Marina del Rey, CA 90292
Phone: (310) 300-1779
Monday–Friday: 8:30 a.m.–5 p.m.

Facelift - Traceless Facelift Before & After Case 796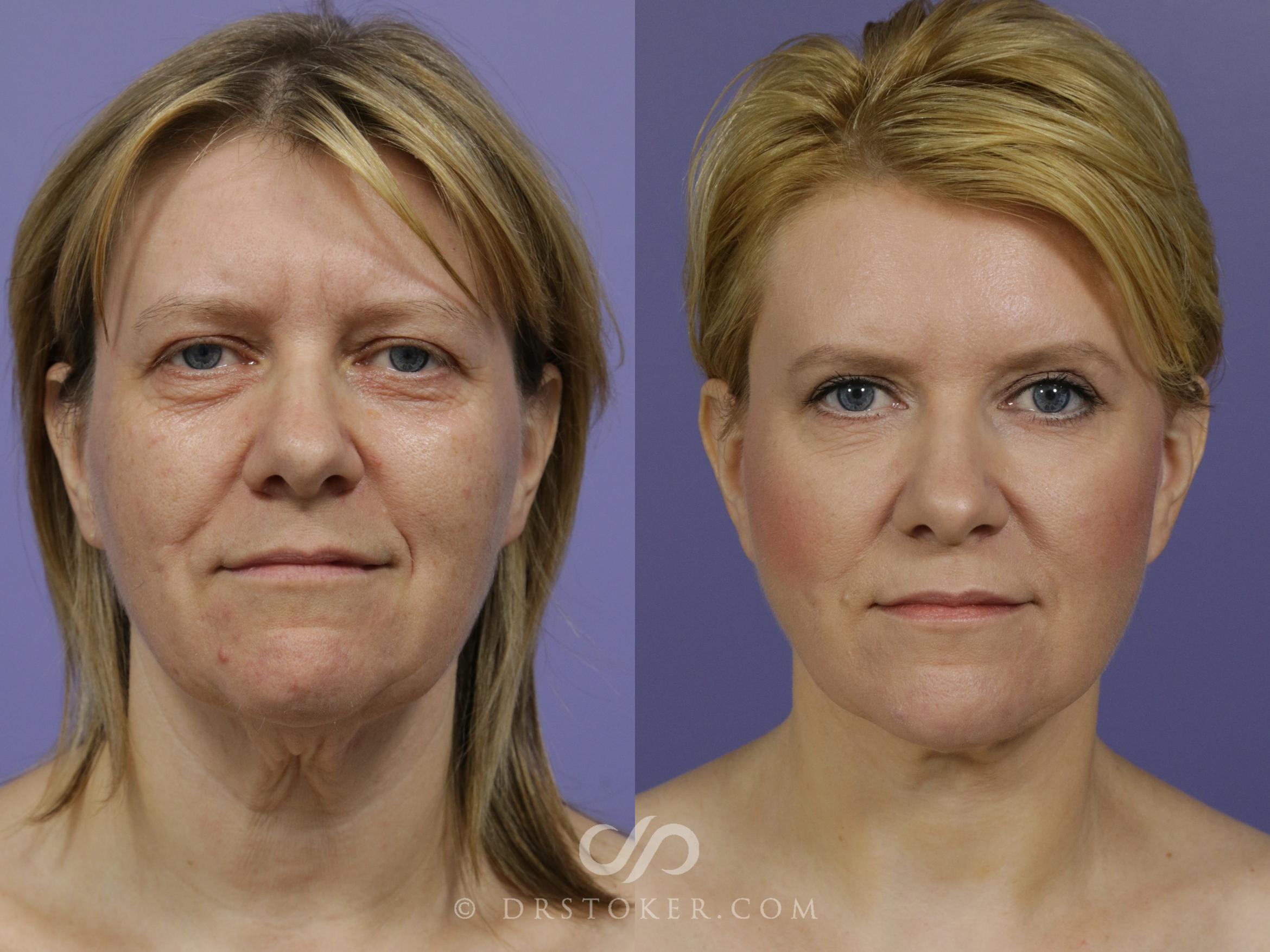 Before & After

Dr. David Stoker, a board-certified plastic surgeon in Los Angeles. I'd like to share with you a stunning Traceless Facelift result. What is a Traceless Facelift? That's one of my signature procedures that is a facelift frequently overlapping with the face and neck lift that involves pan rejuvenation in such a natural appearance with such discrete incisions, it is very difficult for anybody to tell that the patient has had surgery.
But as you can see from these before and after pictures, it's not difficult to tell that they see vast improvements from the operation. Check out the lax skin in her neck and underneath her chin that she had before surgery. There was no elasticity left in that area. I did several stages of surgery on her, including a face and neck lift, upper eyelid surgery to remove the excess skin, restoring her skin's laxity. I also did a fractional carbon dioxide laser to balance her skin tone and improve her skin texture. I am so happy for her and so proud of these results.
*Keep in mind that each patient is unique and your results may vary.