Stoker Plastic Surgery: David Stoker, MD
4640 Admiralty Way #1000
Marina del Rey, CA 90292
Phone: (310) 300-1779
Monday–Friday: 8:30 a.m.–5 p.m.

Rhinoplasty Before & After Case 266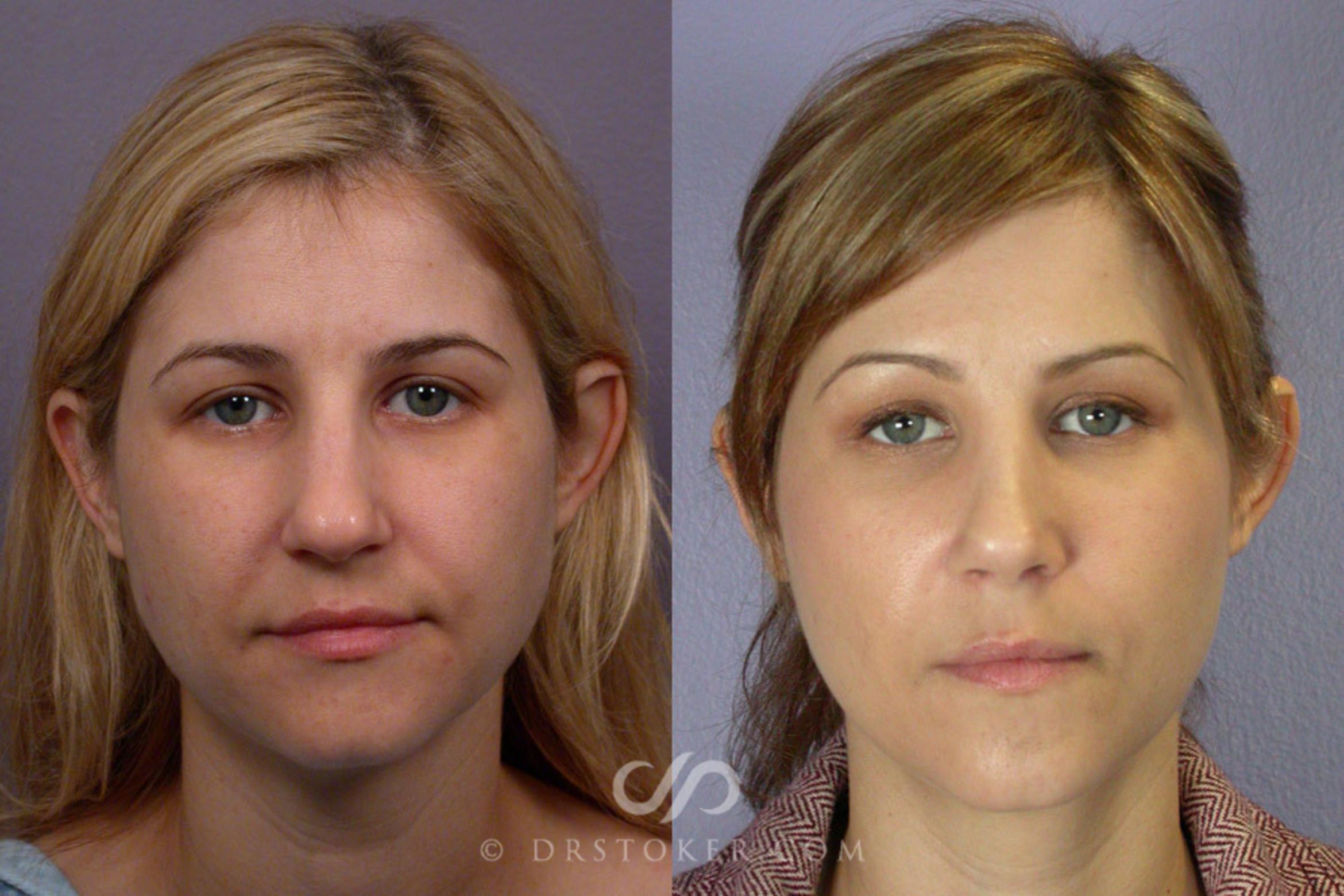 Before & After

Feeling that her nose was too prominent for her otherwise petite features, this 31-year-old woman was interested in nose reshaping surgery. After researching rhinoplasty, she began looking for a plastic surgeon who had years of experience performing rhinoplasty and was known for quality work. Eventually, she decided to contact Dr. Stoker's practice for a consultation.
When she met with her surgeon, she explained that she wanted to refine her nasal tip, reduce her dorsum, and rotate the tip to a perkier position. With his refined experience in aesthetic surgery, her surgeon would use either a "closed" or "open" incision to reshape her nose. The open incision produces a small scar underneath the nose, while the closed incision produces no visible scarring. By using careful techniques, her surgeon would customize the procedure to meet her goals.
After her rhinoplasty, she was given time to recover before her postoperative photos were taken. Her results are remarkable; her nose seems to match the rest of her features better after surgery. She was happy with the results and glad that she decided to undergo surgery.
*Keep in mind that each patient is unique and your results may vary.