Stoker Plastic Surgery: David Stoker, MD
4640 Admiralty Way #1000
Marina del Rey, CA 90292
Phone: (310) 300-1779
Monday–Friday: 8:30 a.m.–5 p.m.

Facelift - Traceless Facelift Before & After Case 1849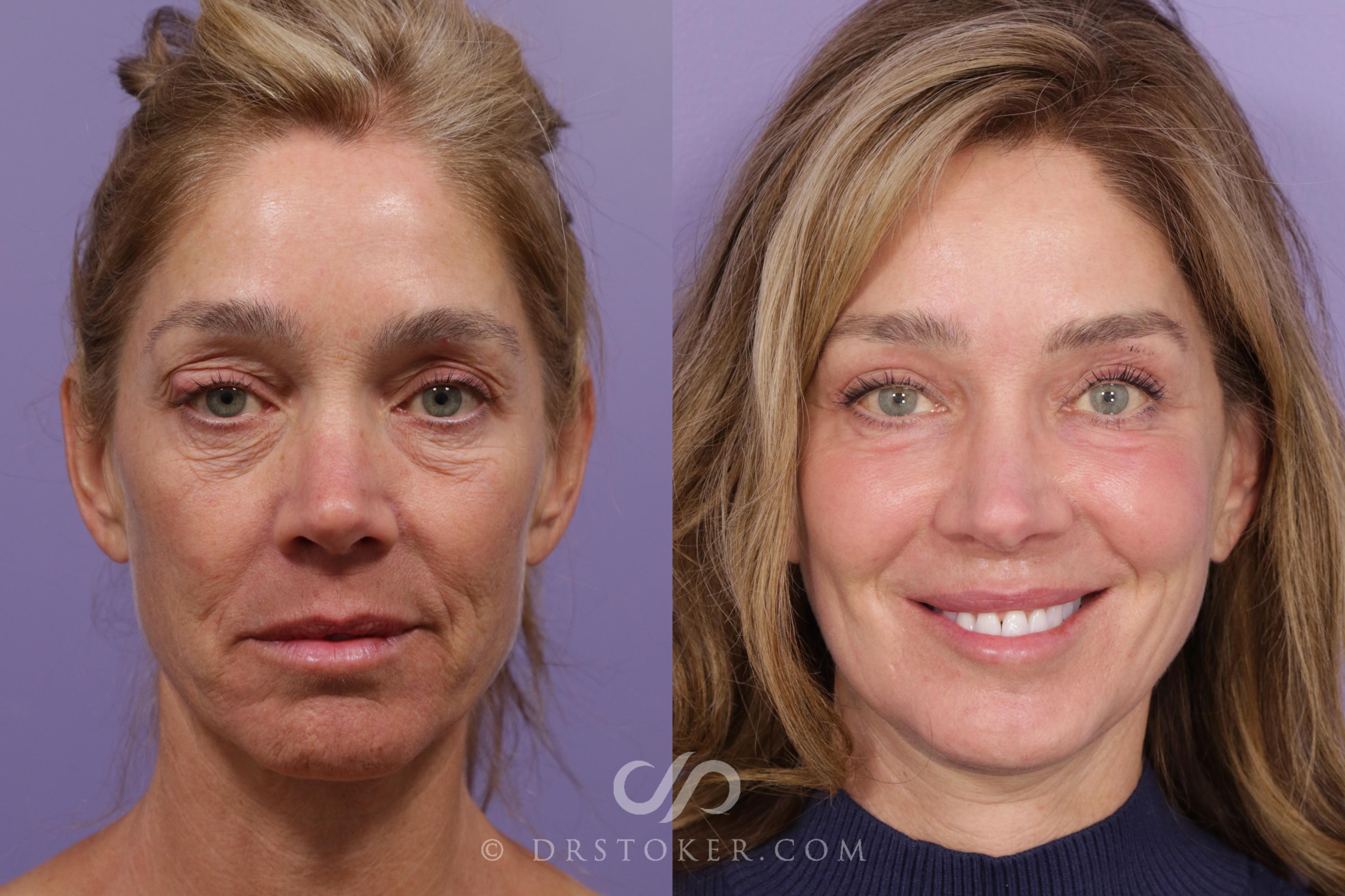 Before & After

This beautiful patient in her 50s came to Stoker Plastic Surgery for a complete facial rejuvenation treatment to restore her youthful appearance. After searching for a top plastic surgeon in Los Angeles, she found Dr. David Stoker, an expert in facial rejuvenation treatments.
The patient shared concerns about having dark circles under her eyes, excess skin above the eyes obstructing her field of vision, wrinkled and sagging skin in her mid-face and neck, in addition to sun damage and uneven skin tones. Dr. David Stoker recommended his tailored approach comprised of his Traceless facelift surgery to treat the lower portion of her face and eyelid surgery to treat her eyes' aged and tired-look. Dr. David Stoker also performed a CO2 laser treatment to improve the skin's texture and tone.
The combination approach restored her youthful appearance while improving her skin tone and texture. If you look at the before and after, you will notice the excess skin above the eyes removed, restoring the twinkle of light in her eyes. You will also see that the wrinkles and sagging skin have been removed, giving her a younger, more beautiful result.
*Keep in mind that each patient is unique and your results may vary.