Stoker Plastic Surgery: David Stoker, MD
4640 Admiralty Way #1000
Marina del Rey, CA 90292
Phone: (310) 300-1779
Monday–Friday: 8:30 a.m.–5 p.m.

Facelift - Traceless Facelift Before & After Case 809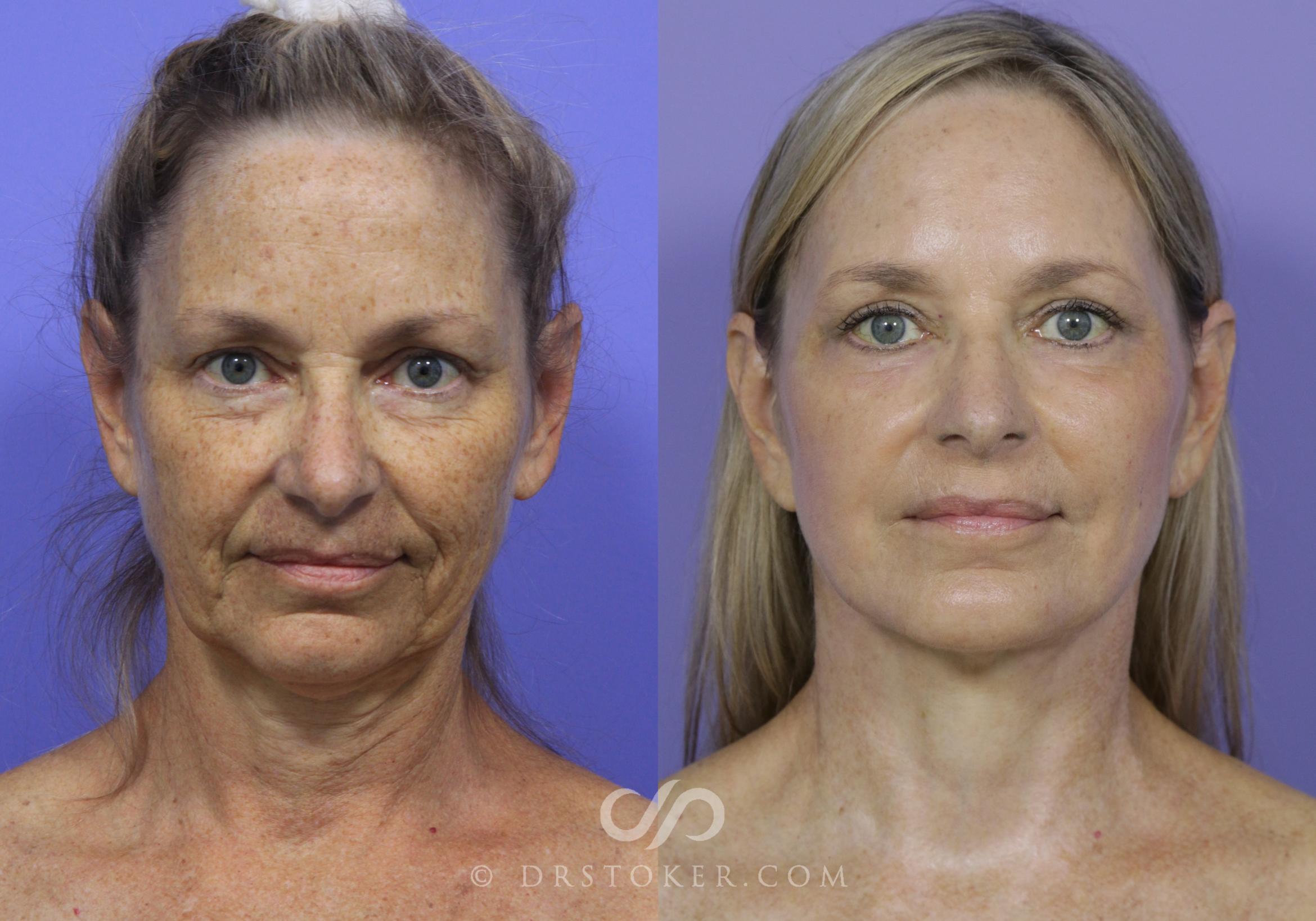 Before & After

As we get older, collagen production decreases, the skin begins to lose elasticity, and sun damage becomes more noticeable. This is what we call aging, and to combat that, we can do a combination treatment. This patient wanted a full facial rejuvenation treatment to restore her youthful appearance so that is exactly what we did, giving her the confidence and self-esteem she desired.

We performed a face and neck lift to reduce the excess skin, diminishing the sagging and wrinkled skin. I perfectly positioned the incisions with my meticulous approach, making them almost unnoticeable to the naked eye. We also performed an upper bleph to remove an ellipse of excess skin and a lower bleph to remove some of the excess fat that contributed to bags' appearance in the lower eyelids. Additionally, we performed CO2 laser to the full face and neck to stimulate collagen production and generate new cell turnover, giving her a smoother, more balanced skin tone while reducing the appearance of any fine lines and wrinkles.
*Keep in mind that each patient is unique and your results may vary.