Stoker Plastic Surgery: David Stoker, MD
4640 Admiralty Way #1000
Marina del Rey, CA 90292
Phone: (310) 300-1779
Monday–Friday: 8:30 a.m.–5 p.m.

Facelift - Traceless Facelift Before & After Case 798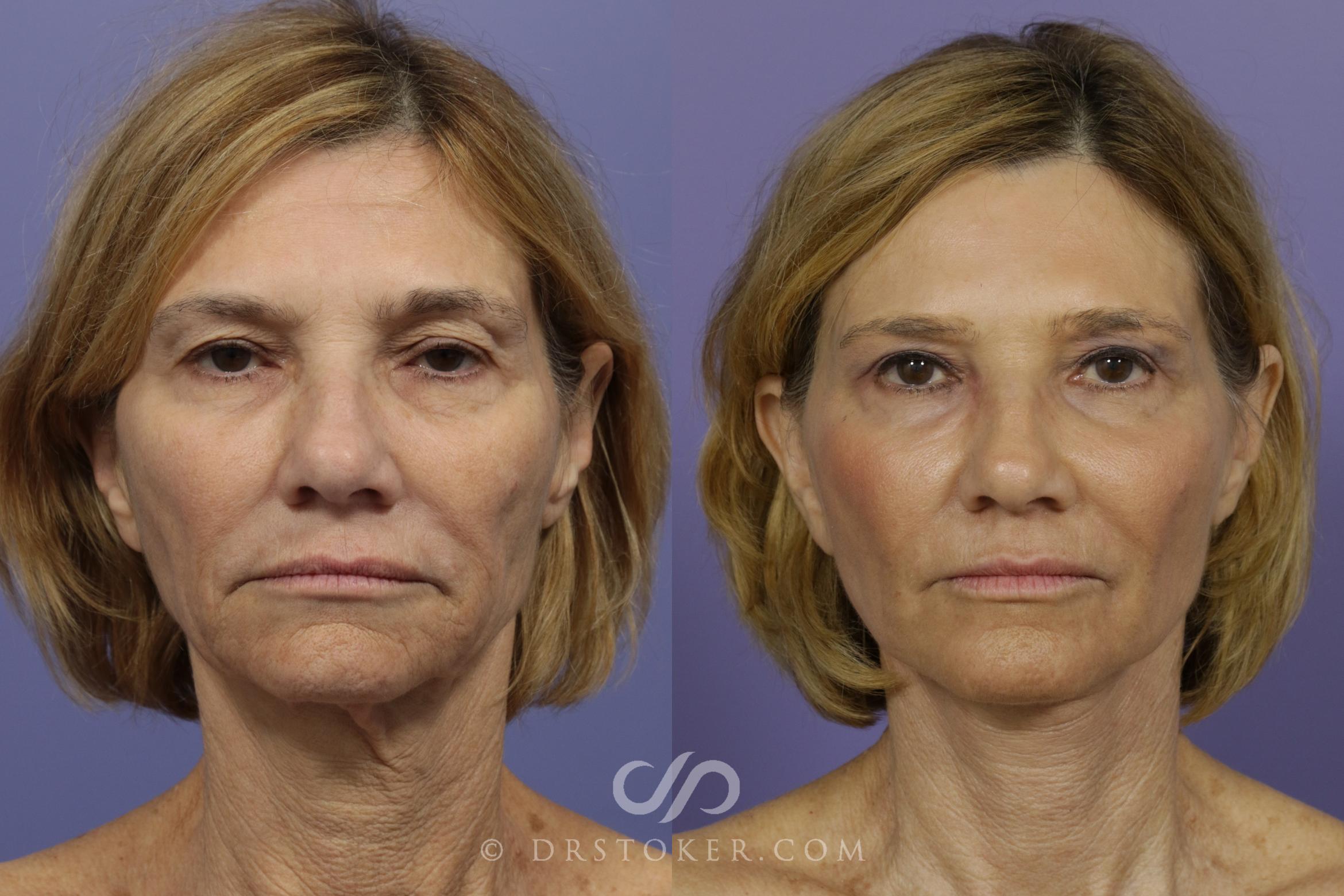 Before & After

In her late sixties, we have a beautiful patient that I performed my signature Traceless Facelift on roughly 5 years ago. She has her 50th high school reunion coming up and wanted to look and feel her best. She had sagging skin in her upper eyes, mid-face, and neck in addition to wrinkly skin that she wanted to be removed, giving her a younger appearance. Our goal was to reduce the sagging and wrinkly skin and improve her skin tone and texture without any detection of having plastic surgery.
We performed an upper blepharoplasty to remove the excess skin around her eyelids, improving her field of vision and sagging skin. We tightened up her neck, removing the sagging skin, improving her jawline contour. Using my signature traceless facelift technique, we could camouflage the incisions around her ear lobe following the cartilage in the ear while maintaining the definition of this little piece of cartilage called the tragus to ensure that there weren't any signs of surgery. We also used #CO2 laser to stimulate collagen production and improve fine lines and wrinkles.
*Keep in mind that each patient is unique and your results may vary.