Stoker Plastic Surgery: David Stoker, MD
4640 Admiralty Way #1000
Marina del Rey, CA 90292
Phone: (310) 300-1779
Monday–Friday: 8:30 a.m.–5 p.m.

Facelift - Traceless Facelift Before & After Case 814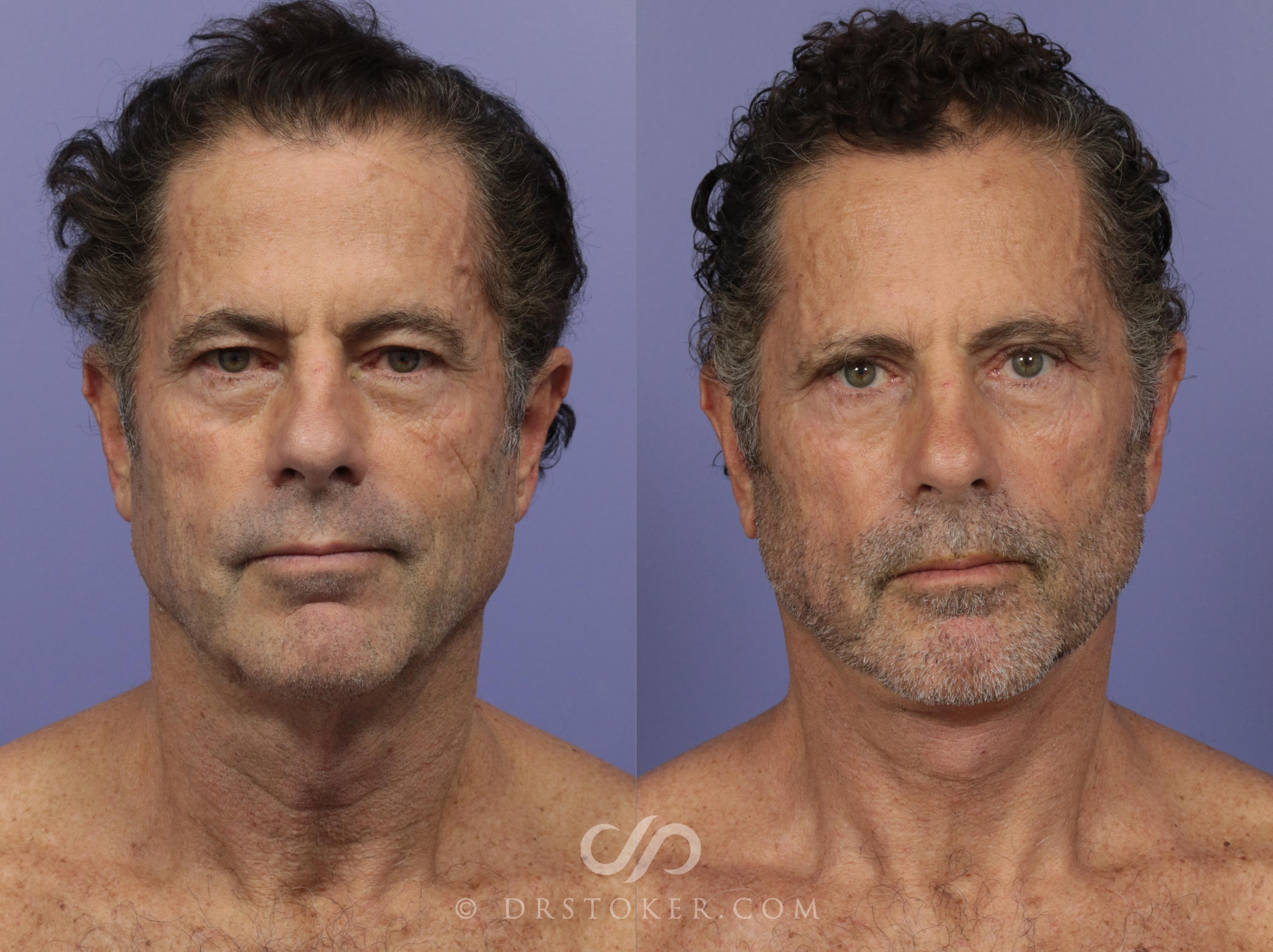 Before & After

Our 63-year-old male patient is an active guy who was unhappy that his eyes had lost their sparkle. His neck skin was sagging and his cheek skin and jowls were also sagging. He's very active in his life, lives like a young man. He wanted to restore that youthful appearance that he once had.

The first thing I noticed was that light was not entering his eyes because the lower eyelids were hanging down, creating an awning effect that blocked the light from getting in. We allowed that light to enter the eyes, and the sparkle returned by doing upper eyelid surgery, improving the look of his handsome green eyes. If you look at the creases or the shadows underneath his eyelids and the big wrinkle underneath his eyelids, they are also dramatically improved with the eyelid surgery and the face and neck lift.

If you take a look at his neck, you can see that he has a prominent Adam's apple. When there's a prominent Adam's apple, the skin sags earlier and takes a shortcut between Adam's apple and the chin's apex rather than adhering underneath the neck creating a double chin. It's very important to be able to restore that definition of the Adam's apple to get a more youthful appearance. His jowls are also dramatically improved.

The incisions around the ears healed beautifully with our signature traceless technique. We always get beautiful natural-appearing results afterward. They give the patient nothing but pride in their appearance.
*Keep in mind that each patient is unique and your results may vary.