Stoker Plastic Surgery: David Stoker, MD
4640 Admiralty Way #1000
Marina del Rey, CA 90292
Phone: (310) 300-1779
Monday–Friday: 8:30 a.m.–5 p.m.

Facelift - Traceless Facelift Before & After Case 829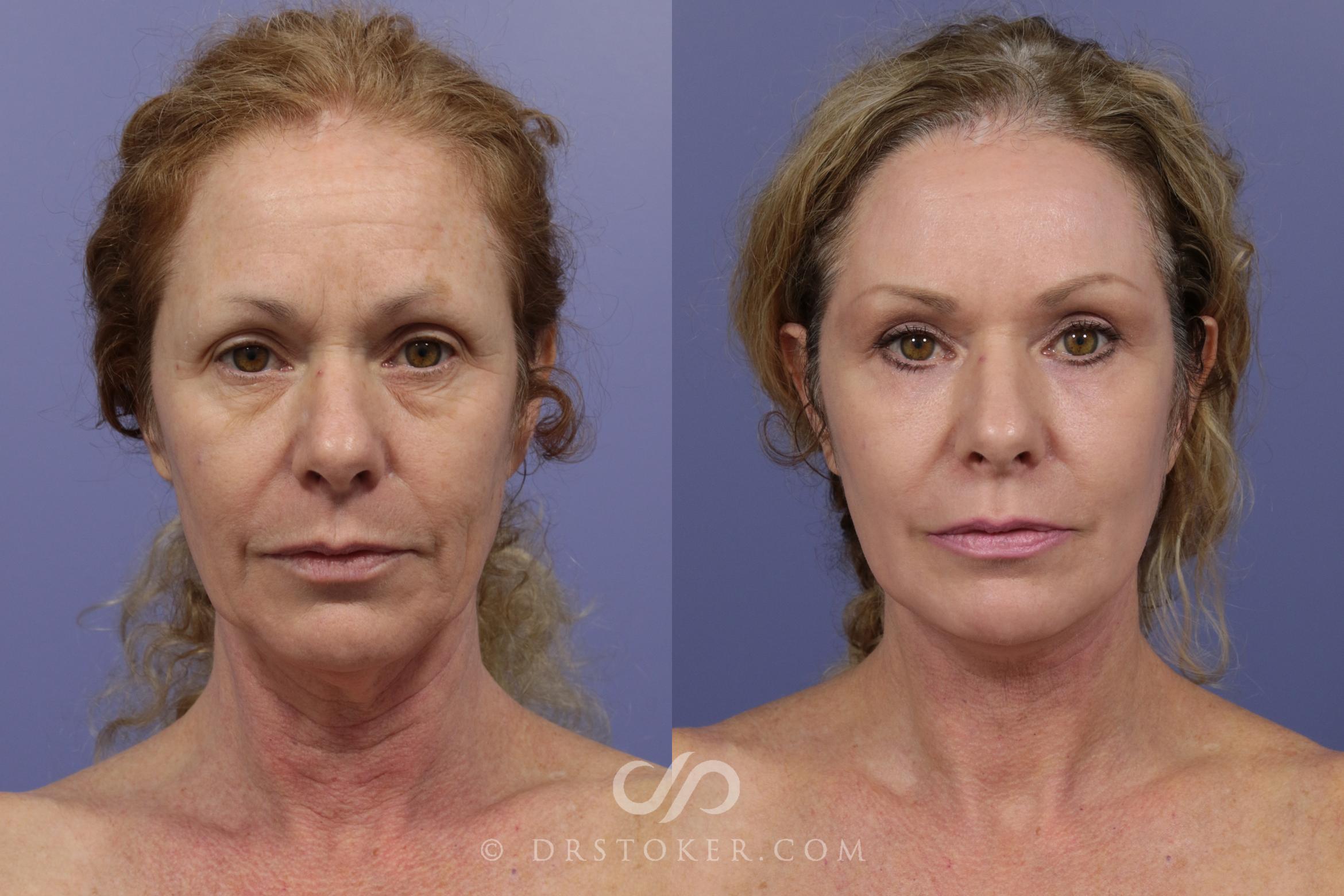 Before & After

A 53-year-old woman came to us desiring a pan-facial rejuvenation. She had beautiful underlying features, but her skin did not hold up well in the Southern California sun, and she also smoked for a good number of years that accelerated the aging. I performed a Traceless facelift and neck lift, in addition to upper eyelids and deep fractional carbon dioxide laser resurfacing. You will notice the effects were quite transformative. Her neck is spectacularly improved. Her jawline is also dramatically improved, with the jowls being removed and the cheek laxity being removed. Her eyelids, I think, are most impressive. She had shadows under her eyes, and crepiness of the skin, and bags under her eyes; those were 100% resolved with this procedure. Her eyes now sparkle because the extra skin blocking light from getting into her eyes has been tightened and removed. The final effect in the quality of her skin, all the way from her brow to our eyelids, her cheeks, chin, and neck, every single bit of it has been rejuvenated in a dramatic way that really has enhanced her life. Yet, no one would say she appears as though she's had a ton of plastic surgery procedures. She looks great.
*Keep in mind that each patient is unique and your results may vary.