Stoker Plastic Surgery: David Stoker, MD
4640 Admiralty Way #1000
Marina del Rey, CA 90292
Phone: (310) 300-1779
Monday–Friday: 8:30 a.m.–5 p.m.

Facelift - Traceless Facelift Before & After Case 836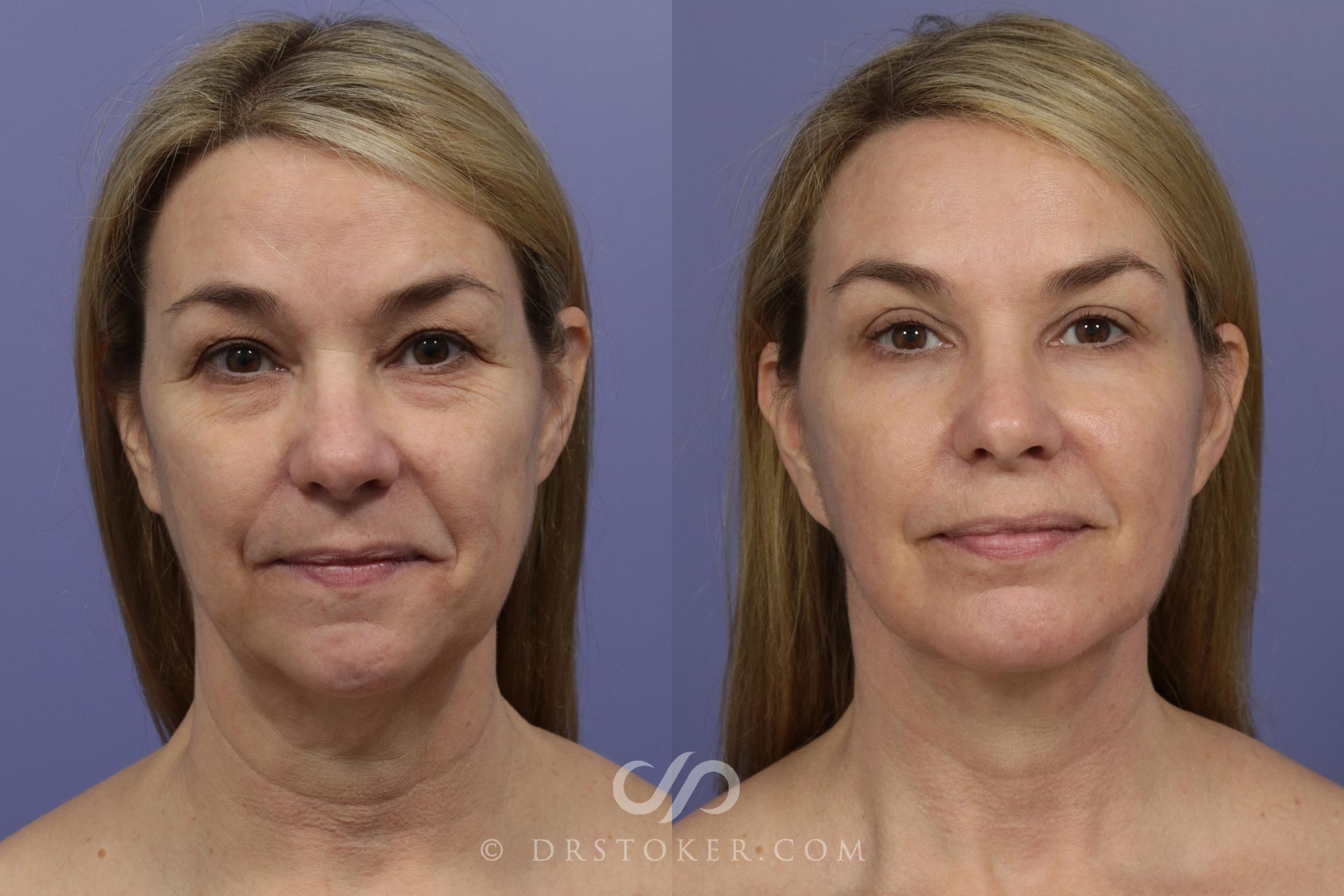 Before & After

This beautiful 52-year-old woman came to us hoping to have a pan facial rejuvenation treatment to make her look how she felt young and beautiful. She flew in from out of town and was a previous patient of mine for other procedures. And she, most of all, wanted a natural appearance.

We did a face and neck lift with platysmaplasty, a chin augmentation, upper and lower eyelid surgery, and fractional carbon dioxide laser resurfacing of the face. She's shown before and four months after the operation. And it's one of our favorite cases because she simply looks so beautiful afterward—the eyes sparkle. Now, the wrinkles around them, both upper and lower, are really cleaned up. The neck is gorgeous, before and after, with a dramatic improvement. The ears, traceless technique, look gorgeous. I think it's very important to notice on the side view in particular, that she's got a really dramatic improvement in her jawline, and that's a combination of the face and neck lift to reduce the jowls and the neck laxity, the chin augmentation to give her a better bone structure, and the laser resurfacing to treat the fine wrinkles. Her skin and contour both look gorgeous, and I couldn't be happier.

*Keep in mind that each patient is unique and your results may vary.