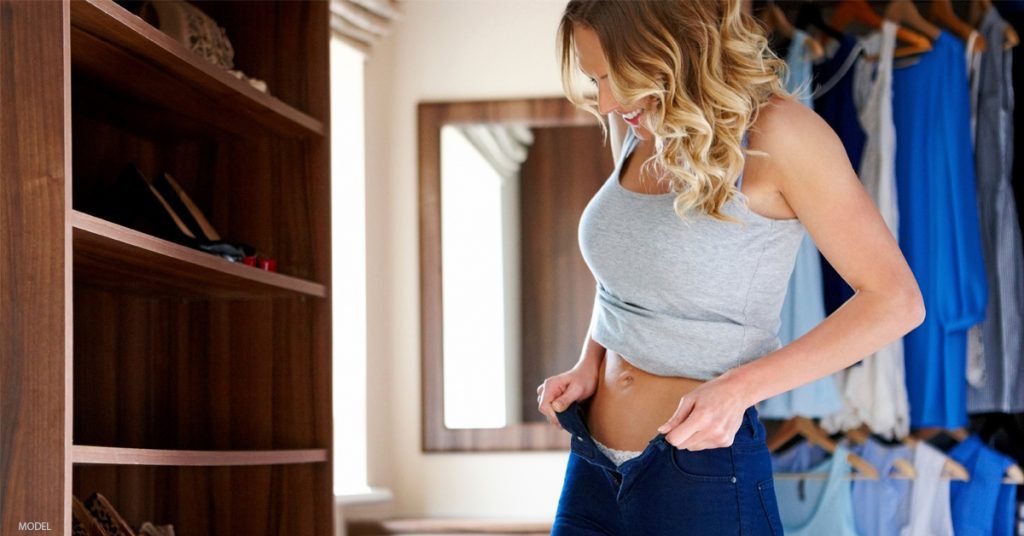 Many potential tummy tuck patients are intrigued by the idea of having a less invasive surgery with a smaller scar. It's no surprise the mini tummy tuck is a tempting option—but it's not right for everyone. How can you determine the best tummy tuck approach for you? At my Los Angeles-area practice, I consult closely with patients to help them select the most effective and least invasive approach for their unique goals.
Read on to learn about the differences between these procedures and what you should keep in mind as you consider your options.
Full Tummy Tuck vs. Mini Tummy Tuck
While both the full tummy tuck and the mini tummy tuck tighten skin on the abdomen, there are a few key differences between the procedures.
During a full tummy tuck, I remove a considerable amount of skin and fat from the lower abdomen and pull down the upper abdominal skin to cover the area. I also repair separated abdominal muscles, create a new belly button, and tighten the pubic area. The surgery requires an incision running hip to hip very low on the abdomen.
A mini tummy tuck incision is made in the same location but is typically about 6 to 12 inches shorter. The surgery tightens and flattens the area below the belly button. However, it doesn't address upper abdominal skin or separated abdominal muscles (a condition called diastasis recti).
Candidates
For both surgeries, as is the case with any plastic surgery procedure, it's important that candidates are physically healthy and do not smoke. This reduces the likelihood of complications during recovery.
Ideal candidates for a full tummy tuck have excess skin and fat on the lower abdomen that cannot be eliminated through diet and exercise. They may also have muscle separation or laxity in need of correction.
Candidates for a mini tummy tuck are typically lean and have only a small flap of excess skin in the middle of the lower abdomen, such as above a cesarean section scar.
Making the Choice
Ultimately, both full and mini tummy tucks offer benefits and limitations. While fully tummy tucks provide muscle repair and significant skin tightening on the upper and lower abdomen, they also require a longer incision. The mini tummy tuck incision is shorter, but the improvement created is less dramatic.
The choice comes down to your personal goals and existing concerns. The benefits of each procedure, along with the location and length of the associated incisions, are topics I discuss in detail during each consultation. As a board-certified plastic surgeon, I use my experience to guide patients toward the procedures I believe will help them most while requiring the smallest amount of recovery and scarring possible. I will say that most of the patients considering abdominoplasty need a full tummy tuck to achieve their goals.
To see examples of the results you can expect from each procedure, please visit our before-and-after full tummy tuck and mini tummy tuck photo galleries.
If you would like to learn more about the best tummy tuck option for you at my Los Angeles-area practice, please contact us online or call (310) 300-1779 to request a consultation.