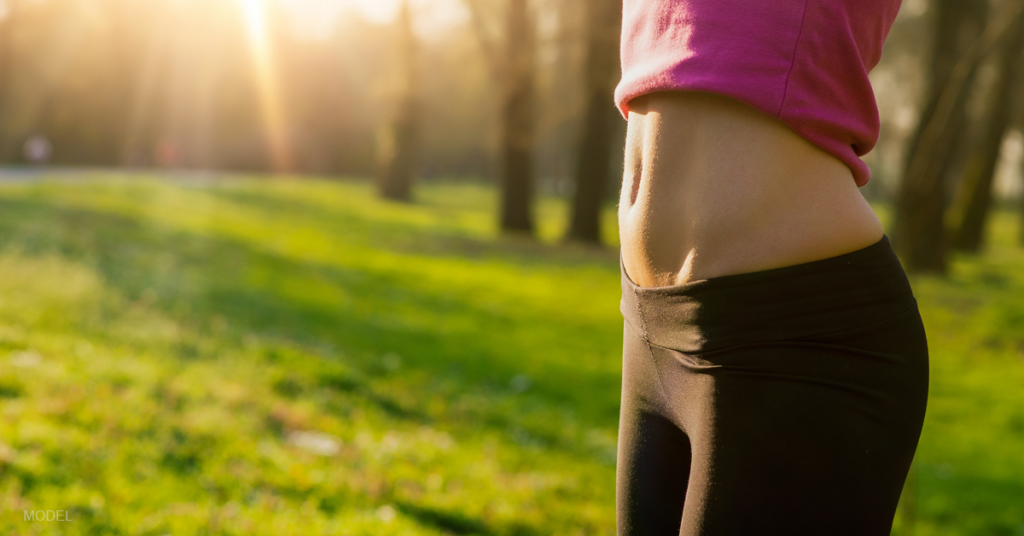 Abdominal skin stretched by pregnancy rarely snaps back into place after having children. It can happen, especially for younger mothers whose skin still retains most of its elasticity. For most women, however, that loose skin remains even for people who dedicate themselves to eating right and working out. For some patients, I recommend a modified form of a tummy tuck called a panniculectomy at my Los Angeles-area practice.
The panniculus is the apron of excess abdominal skin that hangs over the waist after weight loss, and surgery is really the only solution for people who feel self-conscious about their appearance. Women who want to regain their pre-pregnancy bodies are great candidates for either a tummy tuck or panniculectomy.
Tummy Tuck vs. Panniculectomy
Even though the procedures cover essentially the same area of the anatomy, a panniculectomy and abdominoplasty shouldn't be confused. The primary difference between the procedures is the goal of the operation. A tummy tuck, technically called abdominoplasty, tightens the abdominal muscles and removes excess fat, skin, and tissue. I perform a panniculectomy to remove a panniculus. Because the procedures have different goals, I may combine them in one surgery, especially if the patient has had children and needs to address a condition called diastasis recti. This occurs when abdominal muscles separate during pregnancy need repair.
A tummy tuck is the more extensive procedure of the 2 because it goes beyond removing the skin. Women and men who have lost significant weight and want plastic surgery for excess skin removal at my Los Angeles practice may have multiple procedures to address other areas of the body, as well.
Good Candidates for Body Contouring
As a board-certified plastic surgeon who specializes in body contouring surgery after weight loss, I've appeared in the media several times, including the TV show "Extreme Makeover: Weight-Loss Edition" to talk about surgery to remove excess skin. You can see the types of results that these transformative procedures can produce by viewing before-and-after photos featuring my patients.
Someone undergoing these kinds of procedures should be at a stable weight for at least 6 months leading up to the operation. Women who breastfed their babies should wait 6 months after weaning their children before scheduling a tummy tuck or any other cosmetic surgery.
If you believe you're a candidate for a panniculectomy or a tummy tuck and want to learn more about the procedures, contact us using the online form to request a personal consultation with me. Or call our Marina del Rey plastic surgery practice at (310) 300-1779 to schedule an initial appointment.