Before-and-after photos showcasing the results of facelift surgery are often stunning because the improvements are so dramatic. Many patients appear 10 to 20 years younger in their "after" photos. Can a facelift really produce such significant outcomes? The answer is yes when combined with other procedures—an approach I use at my Los Angeles plastic surgery practice called total facial rejuvenation.
The concept is rather straightforward, even if the execution requires years of training, skill and experience. Faces tend to show signs of aging in various ways and in all areas, so addressing only a single area of the face or just one concern (skin laxity, for example) may have the unintended consequence of making other areas look worse.
A facelift as a standalone procedure can be the right surgical path for some patients. But my job as a board-certified plastic surgeon is to assess the face as a whole, including facial harmony, and recommend procedures that will produce comprehensive results.
Why Is 'Facial Harmony' Important?
Anyone researching facial plastic surgery online has likely read the phrase "facial harmony" more than a few times. It typically refers to symmetry, but it also involves ensuring that facial features appear proportional to each other. Even though a perfectly symmetrical face is rare—and not actually desirable—one of the primary goals of facial plastic surgery is to create facial symmetry. Aging faces become asymmetrical, as a 2018 study found.
"Asymmetry increased with aging across all thirds of the face, but the changes were greatest in the lower two-thirds―from the eyebrows to nose and from the nose to chin―compared to the upper third," the study concluded. That's important because a facelift addresses only the lower third of the face.
When a Facelift Isn't Enough
What is involved in total facial rejuvenation? It's easiest to understand the concept by looking at 2 of my actual patients who both wanted to look more youthful. One of the patients was 72, and the other was 49. (This illustrates that age isn't much of a factor in who is a good facial plastic surgery candidate.)
For this 72-year-old woman, a facelift alone or combined with just a neck lift would not have accomplished the total rejuvenation results that you see in these before-and-after photos. The "after" photos were taken only 12 days following the surgery. This clearly illustrates the benefits of performing other aesthetic procedures to turn back the clock 20 years.
The procedures involved in the operation, which lasted 4 hours, included:
Facelift
Neck lift
Chin augmentation
Lower eyelid surgery
Fractional CO2 laser of the central face, neck, and chest
Platelet-rich plasma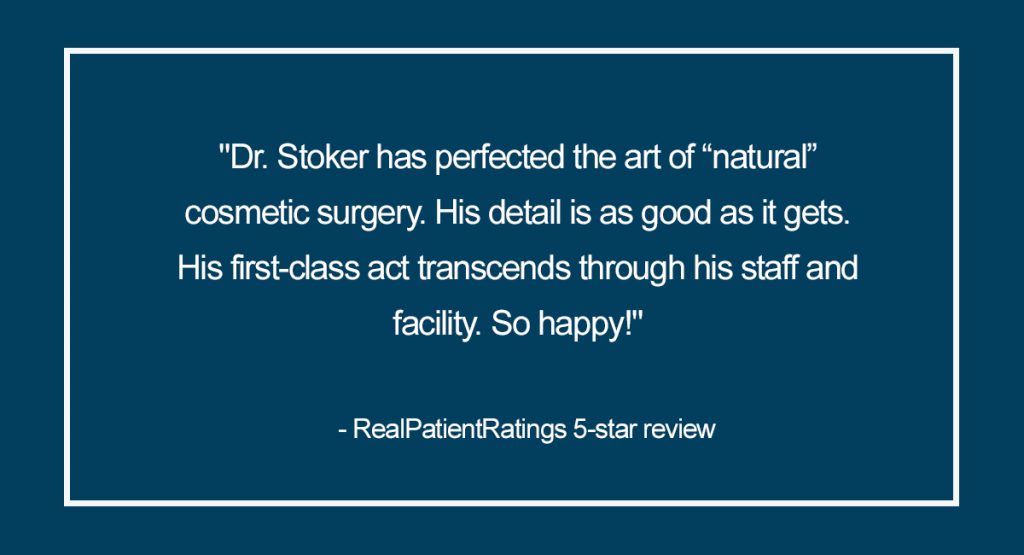 Customized Surgical Plans
The 49-year-old woman featured in the Instagram post below also underwent a facelift and neck lift, but her case presented different challenges. Her droopy upper eyelids created an older appearance, and simply lifting the lower face and neck wouldn't create the results seen in the before-and-after photos shown here. Upper eyelid surgery (blepharoplasty) produced an alert appearance in harmony with the rest of her face. I also used CO2 laser resurfacing for her central face, neck, and chest in addition to applying PRP. The procedure took approximately 4 hours.
How Many Procedures Can Be Combined?
Total facial rejuvenation operations that involve multiple procedures extend the total surgery time. In some cases, I'll recommend that the procedures be performed in separate operations, as was the case with the patient in these before-and-after photos. The first operation included a facelift, eyelid surgery, and a brow lift. She returned after recovering from those procedures to undergo laser skin resurfacing and lip augmentation.
Besides facelifts and neck lifts, the most common procedures included in total facial rejuvenation surgeries are:
Laser skin resurfacing: Many patients who want a facelift also have sun-damaged skin, wrinkles, or skin discoloration that can be addressed with fractional CO2 laser treatments. The reason for using this ablative laser is it's more effective and often requires only a single treatment to obtain the desired results. With a patient under general anesthesia, the treatment can penetrate to deeper layers of the skin.
Upper and lower blepharoplasty: The delicate skin under the eyes can also be treated with a laser, but eyelid surgery is also an option. Upper eyelid surgery creates a more rested look.
Brow lift: A sagging brow can look even worse if a patient undergoes facial rejuvenation without a brow lift.
Chin augmentation: Creating a more well-defined chin, especially when combined with a neck lift, is a key feature of youthful faces. Fillers can accomplish this goal but require maintenance injections.
I typically prefer fillers to fat grafting for volume because they are more predictable. You can see the impact fillers have as part of total facial rejuvenation in these before-and-after photos of a male patient.
Let's Talk
As California's businesses gradually reopen, Stoker Plastic Surgery will soon begin seeing patients. We're offering virtual consultations (something we've done for years to accommodate patients traveling from out of town) for patients who want to get a head start on scheduling their procedures. If you want to discuss ways to reverse signs of facial aging, you can contact us using the online form to request a consultation. Or give my office a call at (310) 300-1779 and we can schedule an appointment.